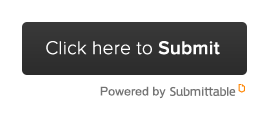 NOTE: DEADLINE EXTENDED UNTIL MARCH 28, 2016
The Association for Moral Education provides an international forum for the interdisciplinary study of the moral and ethical dimensions of human development and education, fostering communication and cooperation among scholars and practitioners considering all aspects of moral learning, development and action across the life-span in multiple roles and contexts, including the school, family, workplace, community, and the larger society.
Conference presentations will address philosophical and theoretical analysis, reports of empirical research and educational strategies and experiences that foster social and individual development. Plenary sessions and invited symposia will explicitly address the conference theme. We encourage individuals to submit proposals that address the conference theme, however we welcome any proposals that address the study and practice of moral and civic engagement or education more generally.
Submissions are welcome from scholars, students and practitioners across the many disciplines that contribute to the study and practice of moral education, including psychology, education, sociology, philosophy, interdisciplinary, cultural studies, among others.
We invite Symposia, Papers, Posters and Media Presentations. We are happy to introduce new formats for presentation, such as digital or other media, as long as they can be accommodated within the conference program time format.
Student presenters and presenters from developing countries may apply for travel grants.
Deadlines
The deadline for submissions will be March 28, 2016. The corresponding author will receive acknowledgement of a submission by email after March 14, 2016. All proposals will be reviewed by a Program Committee appointed by the Executive Board of the Association. The Program Committee plans to notify corresponding authors of its decisions by May 15, 2016.
The deadline for Early Bird registration will be August 1, 2016. The final registration deadline will be November 1, 2016. All presenters are required to register for the conference;  and any presenters who have not registered by the final deadline will be removed from the conference program.
Reduced Rate Registration and Travel Grants
UPDATE: All travel grant notifications have been delivered. Please email Brent Maher if you have not received a notification.
Conference delegates will have the ability to register for reduced rate conference fees during the registration process, provided they are from low-economy countries.
Travel Grants are available to assist student presenters who have limited financial resources to attend and present their work, and for college, university, and research institute faculty members from lower income economy countries to travel outside their borders to attend and present their work at the forthcoming conference of the Association for Moral Education. The maximum award amount will be $1,000. Recipients will be expected to submit receipts for travel and lodging expenses in order to receive reimbursement after the conference. Grant awards will be distributed on the basis of need. The proposal submission form will include an option to apply for a travel grant and submit a preliminary budget of travel, lodging, and other expenses. Notifications of travel grant awards were sent to all applicants in late July 2016.
Guidelines for Submissions
Proposals must include the following information:
Title of the Proposal
Selection of Presentation Format:
Paper Presentation: These are individually submitted proposals that will be grouped thematically  by the Program Committee for 90 minute sessions containing 3 or 4 papers. The Program Committee will assign a Chair for these sessions.
Paper Symposium: Symposia occupy 90 minute sessions. Symposium proposals will normally include three [up to four] papers organized thematically and a symposium chair, typically the organizer. Discussants are optional but are discouraged if this precludes interactions with audience members, and especially if the symposium has four speakers.
Poster Presentations: Posters will be displayed during a single 60-minute session, during which presenters will be available to discuss their work informally and answer questions.
Media Presentation: A media presentation allows you to go outside the normal paper or poster format.  You might have a documentary video, a discussion of media materials for use in teaching or in advocacy.  A presentation of photographs or other artworks with perhaps a commentary; a collection using music, an art 'installation'.  When submitting your proposal it is important to indicate what AV, space  or other resources you will need. The presentation, or combinations of linked presentations, should be within 90 minutes.
Extra-Conference Workshop Proposals: See the information below.
Format for Submissions:
All proposals must be written and presented in English.
Full name, title, affiliation and email address of all co-authors. Identify the corresponding author.
Attach documents in Word (.doc or .docx) format.
Quotations and references should be cited using APA style.
Provide an abstract of up to 100 words. This will be printed in the program.
For review purposes, provide a 500-word summary of your poster, paper or media presentation. References are not included in the 500 word limit.
For symposia submissions, provide a 500-word summary of each individual paper along with a 250 word rationale for the symposium as a whole. References are not included in the word limits.
Provide three keywords to index your presentation.
Provide the primary disciplinary focus of your paper (e.g. psychology, philosophy, education). If symposium proposals are interdisciplinary, please indicate this in your submission.
Provide information about your likely media/AV requirements. For media presentations, please additionally supply details of format, length, and style.
Extra-Conference Workshop Proposal
Workshops take place outside the main conference period. Workshops offer an interactive environment to explore issues in greater depth. The workshops will be held either in the half day before the Conference, or the half day afterwards. They typically last 3 hours. If you have a proposal for a workshop, email the title, the names and institutional affiliation of the workshop leaders and a brief (up to 500 word) description of the proposed workshop to helhaste@aol.com. Please title the email AME16 WORKSHOP PROPOSAL.
In your proposal, please indicate whether you would prefer a pre or post conference workshop. Please however note; the final allocation of workshop times will depend on the volume of submissions and the final timetable of conference sessions.
Accommodations
The Conference sessions will be held in Harvard Graduate School of Education. We have made arrangements for sleeping reservations in two hotels. You will need to make your OWN reservations directly with the hotel (instructions to follow). For purposes of planning it would be very helpful if you could complete the brief questionnaire about your intentions regarding accommodation, which will be included in the submission form.
The Sheraton Commander is a few hundred yards from HGSE. Double or twin rooms are available at $219 + 14.5% tax.
The Doubletree Suites by Hilton Hotels Boston has numerous low cost transport links to the Conference site. It offers two-room suites which include either twin beds plus a sofa bed, or a king or queen bed plus a sofa bed. Single or double occupancy is $160 + 14.5% tax. An additional guest maybe added for $25. We consider this hotel to be particularly useful for people who might wish to share.